A leading CBD oil provider for the UK market has recently introduced changes to delivery terms, offering free delivery across the UK.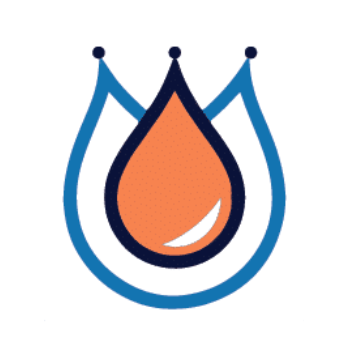 February 10, 2021 / / —
CBD is an ever-growing market that has only just started taking off. As new laws were passed allowing the sale of CBD products in the UK, more and more companies have sprung up offering all sorts of options. CBD Oil King is one of the leading sellers in the market, offering a range of products to customers across the UK. Recently, the company has announced changes to its delivery terms and conditions. Now, customers can get free delivery on all orders, giving more people across the UK access to CBD.
A Growing CBD Market
The UK's CBD oil market has really started to expand over the last five or so years. The unique thing about CBD is its ability to be infused and formed into many different products. This includes oils, tinctures, salves, balms, creams, and so much more. Lots of research has been done surrounding this topic, and numerous studies continue to look into it and discuss the potential effects of cannabidiol.
CBD Oil King has been in the CBD industry for some time, offering a plethora of product collections for customers to try. Their main ranges include CBD oils, CBD vape and CBD isolates. The company is based in England and has sourced products from some of the top global suppliers. The new introduction of free delivery makes them one of the few companies in the UK that won't charge delivery on orders, regardless of the minimum spend.
Top CBD Brands
The whole idea behind CBD Oil King is to create a place where UK customers can access some of the top brands around. Not only that, but they have access to various products from these brands. With CBD products, different people have need of different things. There's a diversity of options on CBD Oil King, and the company hopes to keep adding to it as the months and years go by. When combined with the free delivery offering, it shows a company that's willing to innovate and go the extra mile for its customers.
About CBD Oil King
CBD Oil King is a UK-based company situated in Barking, London. The business sells CBD vape, CBD oil and CBD isolates as its main product ranges, but also provides a diversity of other CBD products. It sources from some of the best brands in the industry, ensuring that each customer has the highest-quality products available.
For more information, pleased visit the website here: https://www.cbdoilking.co.uk/.
Press Contact details are seen below:
Dr Asim I Bhuta
160 London Road Jhumat House, London, Barking IG11 8BB
0800 060 8702
media@cbdoilking.co.uk
Contact Info:
Name: Dr Asim I Bhuta
Email: Send Email
Organization: CBD Oil King
Address: 160 London Road Jhumat House, London, Barking IG11 8BB
Phone: 0800 060 8702
Website: https://www.cbdoilking.co.uk/
Source:
Release ID: 88996722