Dynamic Gift has launched a brand new range of eco friendly products to help businesses promote their brand while minimising the impact on the environment.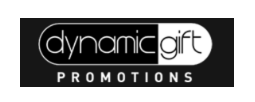 October 21, 2019 / / —
Promotional products are a great way for businesses to put their branding in front of relevant customers and market to the masses. But in recent years, as concern has grown about the environment and waste, business owners have become more discerning about the type of promotional products they present. Now, Dynamic Gift is delighted to launch their new range of eco friendly products to appeal to businesses looking to reduce their carbon footprint and minimise their impact on the environment.
Like other promotional products, eco friendly promotional products can be personalised to the brand's needs including the logo and design in the correct colours (depending on the product). This means that brands can switch from their usual promotional products to more environmentally friendly products without having to sacrifice any of the high quality they are used to.
The eco friendly range includes a wide variety of standard promotional products from pens and lanyards to bags and USBs. In total, there are over 100 products to choose from so that businesses can select the promotional products that match their brand and business goals. The eco friendly range also includes more innovative environmentally friendly products such as seed sticks, seed papers and seed packets as well as more intriguing items like wooden Bluetooth speakers and a wireless wood charging pod and even a desktop wheelie bin!
Many of the promotional products in the eco friendly range are made using recycled materials. But, the products are also designed to be useful. While there are plenty of promotional products that are used once and then forgotten about - which isn't good for the brand or the planet - each product in the eco range is intended to be useful and last as long as possible. Customers using products more frequently are more likely to remember a brand name and will come to associate it with good environmental practice too. Eco friendly promotional products are a win for everyone.
To read more about Dynamic Gift Promotions' Eco Promotional Item Ideas, please visit their blog on the subject https://www.dynamicgift.com.au/blog/eco-promotional-item-ideas. For more information about Dynamic Gift Promotions, please contact Richard Perry on 02 6555 4001 or by email to info@dynamicgift.com.au. Please address any postal queries to 13 Dee Crescent, Tuncurry NSW 2428 Australia. and check out their website https://www.dynamicgift.com.au for any further information you need.
Contact Info:
Name: Richard Perry
Email: Send Email
Organization: Dynamic Gift
Address: 13 Dee Crescent, Tuncurry NSW 2428 Australia
Phone: 02 6555 4001
Website: https://www.dynamicgift.com.au/
Source:
Release ID: 88929448