Biodegradable superabsorbent materials market size worth over 60 Kilo tons in 2017, is expected to grow at a CAGR of around 6% over the period of 2018-2024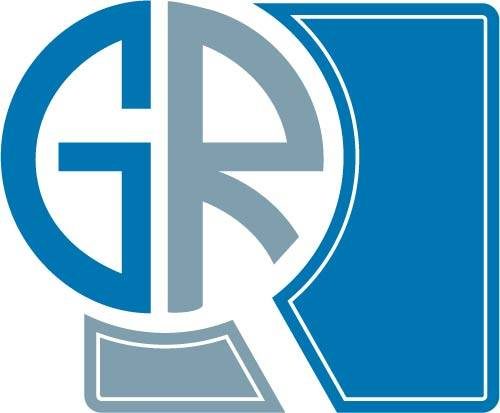 India - September 18, 2019 /MarketersMedia/ —
The rising concerns relevant to the health and environment have generated a heavy demand for proper waste disposal and use of bio-degradable substances, in turn catalyzing the biodegradable superabsorbent material industry size. Moreover, increasing applications of these materials in diapers, adult incontinence products, feminine hygiene products, etc. will further fuel its demand over the forecast years. Biodegradable superabsorbent materials market size worth over 60 Kilo tons in 2017, is expected to grow at a CAGR of around 6% over the period of 2018-2024. Rising environmental concerns along with the shifting focus towards renewable materials instead of conventional sources are likely to drive this industry growth. Favorable properties exhibited by these materials such as ease of use, hygiene, cost-effectiveness, and eco-friendliness will further boost its market share over the coming years.
Request for a sample of this report @ https://www.graphicalresearch.com/request/1087/sample
The market is segmented in terms of products, applications, and regions.
Biodegradable Superabsorbent Materials Market, By Products
Biodegradable superabsorbent products include Polyvinyl Alcohol (PVA), Polyitaconic acid, Polysaccharides, and Polypeptide.
Polyvinyl alcohol (PVA) market is estimated to dominate the product landscape, having had a worth of around USD 95 million in 2017. PVA market has high scope in feminine hygiene as well as adult incontinence industry owing to its high solubility in water.
Polysaccharides market is estimated to witness the highest growth, registering a CAGR of around 9% from 2018-2024.
Biodegradable Superabsorbent Materials Market, By Applications
Application segment comprises Disposable diapers, Feminine hygiene, Adult Incontinence, Agriculture, and Medical applications.
Disposable diapers market dominated the application landscape in 2017 having been valued over USD 90 million, mainly driven by better living standards and hygiene concerns.
Biodegradable superabsorbent materials market size in agricultural sector is expected to grow at a CAGR of more than 7% over the period of 2018-2024. Water scarcity related issues have persuaded farmers to go with the biodegradable superabsorbent materials due to its high water retention properties.
Medical applications shall see a significant growth and is expected to surpass USD 5 million by 2024, driven by increasing adoption of cellulose hydrogel biodegradable polymers owing to its effective healing properties.
Biodegradable Superabsorbent Materials Market, By Regions
The regional landscape covers North America, Latin America, Asia Pacific, Europe, and MEA.
APAC market is expected to witness the highest industry growth, registering a CAGR of around 6.5% over 2018-2024. China's agricultural application is forecast to grow at a CAGR of around 7% accounting for approximately 1.2 kilotons by 2024.
U.S. adult incontinence application is expected to grow at a CAGR of around 6% over the forecast timeframe.
Europe market led by Germany dominated the regional landscape by contributing a share of over USD 55 million in 2017.
Key industry participants are ADM, TryEco, Weyerhaeuser Company and Exotech Bio Solutions. Other players include Valagro, Akron Biotech, CryoLife, AMEREQ, Coloplast A/S, NanoChem Solutions and Collagen Solutions. The industry is forecast to witness collaborations with biotech firms for technology exchange and product portfolio expansion.
Table of Contents
Chapter 1 Research Methodology & Scope
1.1 Research Methodology
1.1.1 Initial data exploration
1.1.2 Statistical modelling and forecast
1.1.3 Industry insights and validation
1.2 List of Data Sources
Chapter 2 Executive Summary
2.1 Biodegradable superabsorbents materials industry 3600 synopsis, 2013 - 2024
2.1.1 Business Trends
2.1.2 Regional Trends
2.1.3 Product Trends
2.1.4 Application Trends
Chapter 3 Biodegradable Superabsorbent Materials Industry Insights
3.1 Industry segmentation
3.1.1 Synthetic / petroleum biodegradable polymers
3.1.2 Biobased degradable Polymers
3.2 Industry size, forecast and growth prospects, 2013-2024
3.3 Industry ecosystem analysis
3.3.1 Vendor matrix
3.4 Regulatory framework
3.4.1 European Commission
3.4.1.1 Ecological criteria for the award of the EU Ecolabel for absorbent hygiene products
3.4.2 FDA
3.4.2.1 21 C.F.R. §177.1211: Cross-linked polyacrylate copolymers
3.5 Innovation & sustainability
3.5.1 Polyaspartate based applications
3.5.2 Jelly fish based technology
3.6 Industry dynamics
3.6.1 Growth drivers
3.6.1.1 Positive outlook on biodegradable polymers
3.6.1.2 Increasing penetration in agriculture & medical applications
3.6.2 Industry pitfalls & challenges
3.6.2.1 High production cost
3.6.2.2 Lack of appropriate development policies
3.7 Key growth opportunities
3.8 Porter's analysis
3.9 Competitive landscape, 2017
3.9.1 Strategic Landscape
3.10 PESTEL analysis
Browse key industry insights along with Table of Content @ https://www.graphicalresearch.com/industry-insights/1087/biodegradable-superabsorbent-materials-market
Related Reports:
Europe Air Source Heat Pump Market : https://www.marketwatch.com/press-release/europe-air-source-heat-pump-market-to-mark-valuation-worth-7bn-by-2024-2019-09-06
Middle East Gas Turbine Market : https://www.marketwatch.com/press-release/middle-east-gas-turbine-market-2019-rising-growth-business-analysis-and-2024-forecast-study-2019-09-16
About Graphical Research:
Graphical Research is a business research firm that provides industry insights, market forecast and strategic inputs through granular research reports and advisory services. We publish targeted research reports with an aim to address varied customer needs, from market penetration and entry strategies to portfolio management and strategic outlook. We understand that business requirements are unique: our syndicate reports are designed to ensure relevance for industry participants across the value chain. We also provide custom reports that are tailored to the exact needs of the customer, with dedicated analyst support across the purchase lifecycle.
Contact Info:
Name: Parikhit B.
Email: Send Email
Organization: Graphical Research
Website: https://www.graphicalresearch.com/industry-insights/1087/biodegradable-superabsorbent-materials-market
Source URL: https://marketersmedia.com/biodegradable-superabsorbent-materials-professional-survey-2019-by-product-regions-and-applications-forecast-to-2024/88920074
Source: MarketersMedia
Release ID: 88920074