Access Control Security Shares Safety Tips on How to Prevent Home Invasions
Access Control Security announces home and family safety tips and a plan on how to prevent home burglaries and defend against invasions in new security video.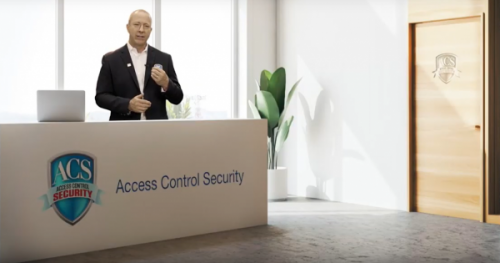 Los Angeles, United States - February 27, 2020 /PressCable/ —
According to FBI statistics, there are over 1 million home break-ins in the U.S. every year. Firearms and other weapons are used in 50% of those invasions.
Access Control Security (ACS) advisor Bobby Marchesso and law enforcement officer Chris Cano recently shared tips on how to prevent a residential burglary and what to do if a break-in occurs while residents are home.
"It's important for homeowners to know how to best protect themselves and their loved ones from these perennial risks," says Marchesso. "Robbers look for easy targets. They typically want to get in, steal cash, credit cards and jewelry and get out quickly."
" target="_blank">home invasion protection tips regarding home safety and home robbery prevention::
1) Have a security company install cameras with live monitoring and alarms to help keep property secure. If the security service sees something suspicious through the live feed, it will immediately call police or alert its patrolling officers to respond. No two homes are the same. It's best to call in the experts to recommend the right home defense plan to ensure home safety and family security.
2) Clear shrubs from around windows and doors so robbers can be easily seen if trying to break in. Keep a radio or TV on while you're away. Burglars won't know for sure if someone is home. Most don't want to take the chance that they'll come face-to-face with the homeowner.
3) Fortify all entry points—door, windows, garage entrances–with deadbolt and sliding window locks. Make it a habit to check locks before leaving the house.
4) Homeowners shouldn't ever let their guard down. Aggressive invaders dressed in delivery or postal service uniforms can force their way inside. Don't open the door for anyone unless you know it's 100% safe.
5) Don't broadcast your travel plans on social media. Pictures of you on vacation give would-be robbers the information they need to break in without fear of being seen.
6) Home invasion security training is important. Practice home invasion protection drills with family members so everyone knows what to do in the worst-case scenario–where to hide and how to escape. These drills are helpful in case of fire and other emergencies as well.
7) If robbers break in while homeowners are present and there is no option for escape, give robbers what they want. No amount of cash or jewelry is more important than family safety. Fight back only if you or your kids' safety is at risk.
8) Call the police the minute thieves leave. Police will ask questions about the assailants, what they stole, their vehicles and the direction they went. Try to remember as many details about the robbery as possible.
Access Control Security (ACS) has been providing security and loss prevention services to commercial, residential, medical and government facilities throughout California and Arizona since 1992. ACS employs over 1,000 security guards who are available 24 hours a day, seven days a week. Clients include shopping centers, medical and commercial buildings, warehouses, hotels, government complexes, schools and construction sites. Guard and patrol security services are also provided to residential properties, apartment complexes, HOAs, gated and retirement communities and assisted living facilities. ACS secures weddings, conventions, concerts, tournaments, festivals and other special events. To learn more about Access Control Security, call 877-482-7324 or visit AccessControlSecurity.com